Funeral Home Long Term Customer Relationships
Perhaps more than any other profession, funeral service is focused on relationships. There are those between surviving family members and the deceased, and there's the relationship a funeral director establishes with the family they're currently serving. In truth, to do the job well, funeral directors need to forge a fairly intimate relationship with the family in a short time: two to three days, on average.
The customer relationship effectively ends after the funeral. Then question then becomes, how can a funeral home go about building lasting customer relationships with these families?
The question is made more complicated by the fact that most folks don't want to hear from a funeral home ever. Even if the funeral home is praiseworthy and the services provided deeply appreciated, families can be predisposed to avoid or decline further contact, simply because the situation itself was traumatic. Chances are, they'd really like to forget about the whole experience, as it was difficult and heartbreaking.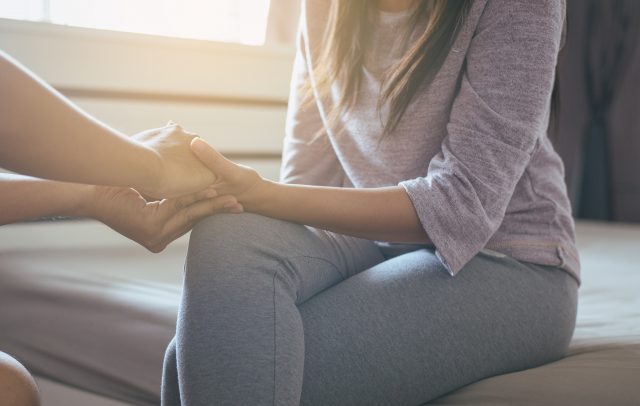 So, when it comes to building lasting customer relationships, funeral homes have two things working against them. You know what that means: funeral directors have to work harder to break through the denial and resistance.
Check around online and you'll find dozens of suggestions for nurturing existing customer relationships.
In essence, they all come down to these things:
Communicate like a person.
Speak plainly and use non-verbal cues ('body language') to reinforce or refine your message. Talk to family members as equals, without condescension or judgement. "Watch your words", advises Todd Van Beck, in his book Winning Ways: The Funeral Profession's Guide to Human Relations. "The slogan is one that everyone in our profession, particularly those dealing with families and the public, may well adopt. Conversational blunders are our worst betrayers."
Think and act compassionately.
Fortunately, this is easy for most funeral directors – so much so, compassion fatigue is a problem in the profession. (If that's an issue for you or a colleague, you may want to read Lisa Shankar's "The Best Ways Funeral Directors Can Prevent Compassion Fatigue".)
Demonstrate your competence.
While what you know and what you can do–in other words, your competence – is critical to your overall business success, it's not the first thing on the minds of current or prospective customers. What matters to them most is how much you care about them. "Your customer doesn't care how much you know", said Damon Richards, "until they know how much you care." (Source)
Engage with families, but at the right time.
Building lasting customer relationships via points-of-engagement (email or print newsletters, follow-up phone calls, etc.) requires you to discover what it is they need at any given time within the customer lifecycle.
When it comes to down to building long-term relationships with families already served, your engagement strategy should focus on proving your long term commitment to the well-being of the family, giving them ample reason to feel loyal in return.
Ross Beard, author of "Building Customer Relationships (6 Tactics)", reinforced this need for vigilance in the timing of your engagement efforts when he wrote,  "The key to building customer relationships is to keep your eye on the ball. Every interaction with a customer should be treated as an opportunity to monitor and build that relationship."
Looking for more information on building long-term relationships with customers? Lisa Shankar, in our August, 2017 post "Turning a Customer Service 'Miss' into a Win" looks at handling customer complaints–certainly a critical part of any business's customer relations management (CRM) plan.
Two other posts of interest to any funeral home focused on creating lasting relationships with families are "How to Create Meaningful Funeral Services for Families on a Budget" and "How to Go Above and Beyond with Funeral Aftercare".
Are you a funeral director or own a funeral home? Check out LendingUSA's at need funeral financing program.