Holiday Remembrance Service
Remembrance services bring survivors together to honor those they've lost. They are, for many funeral homes, an integral part of the firm's aftercare program–for good reason: these events help individuals and families do the work of grieving.
And grief educators will tell you mourning the death of a loved one is difficult, taxing work. Often a grief counselor will talk about grieving using William Worden's 4 tasks of mourning–a decidedly work-oriented model for purposeful mourning. Briefly, those are:
to accept the reality of the loss
to work through the pain of grief
to adjust to a world where the deceased is missing
to find an enduring connection with the deceased with embarking on a new life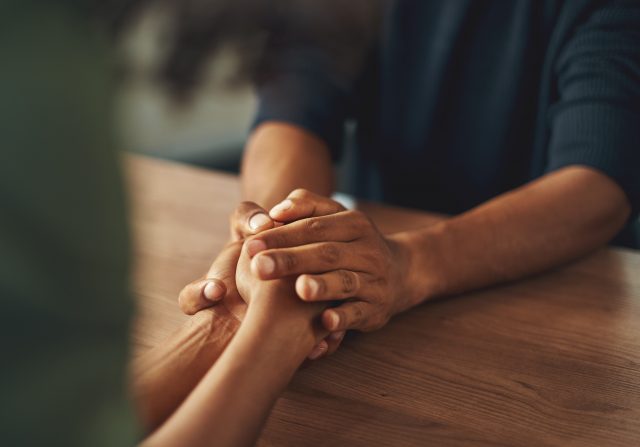 Other models for grieving exist, of course; such as Therese Rando's six R processes of mourning, where an individual must react to the loss, recollect memories, re-experience the relationship, relinquish old attachments, readjust the relationship with the deceased and, ultimately, reinvest in life. No doubt about it: that's work–and to do it well, one needs compassionate support –so evident in the holiday remembrance services held by funeral homes and hospice organizations across the country this month.
What should a holiday remembrance service 'look' like? Jesse Fowler, of Answering Service for Directors (ASD), gave us all the gift of inspiration, when she published "22 Funeral Homes Making the Holidays Brighter for Their Communities". Twenty-two examples of healing remembrance services – you're bound to find a holiday remembrance service idea or two you could use in planning such an event for 2018. For example, Traunero Funeral Home and Crematory in Tiffin, OH has held an annual Holiday Memorial Program every year for the past 20 years–illustrating the firm's long-standing commitment to helping families do the work of grieving. Here's what Richard Traunero had to say about their annual service:
"We invite all families served in the past year, as well as the public. We have a candlelight ceremony, and each family who makes reservations receives a gold ornament with the name of their loved one engraved on it," says Funeral Director, Richard Traunero. There is a Tree of Remembrance service, where names are read and families hang their ornament on the tree. Families then take their ornament home with them. Two members of our local clergy speak on "Hope for the Holidays." Refreshments are served afterwards, and we have derived tremendous satisfaction by offering this service. The feedback is fantastic."
A similarly inspiring and instructive post "A Look Back at 2014: Holiday Memorial Services Remembering Those Lost" is another quality source of inspiring remembrance service ideas. The same can be said of Danielle Burrmeister, author of "Meaningful Holiday Memorial Service Ideas".
If your funeral home isn't currently hosting or sponsoring a holiday remembrance service, but you'd like to add it to your calendar for 2018, why not get in touch with one or more of the funeral firms profiled? You might also like to read our August, 2017 post, "How to Go Above and Beyond with Funeral Aftercare".
Certainly, holiday remembrance programs are valuable to surviving families and the community-at-large. But, because these events clearly demonstrate a firm's commitment to compassionate care, they are also valuable to the funeral home hosting the event. Because a holiday remembrance service makes a difference in the grief work undertaken by survivors, it can help forge a lasting relationship with families served during the past year. No one truly forgets someone who's helped them to feel better.
Schedule a demo today to learn more.
Check out our financing options for funeral homes.