At LendingUSA, we're constantly looking for ways to make your experience as a merchant easier, more efficient, and more user-friendly—not just for your customers, but for you, too! Today, we're excited to share our new Merchant Resource Center: a one-stop shop for anything you may need, including training resources, advertising for your website, FAQs, and more! Read below to take a guided tour through this new feature.
To access the Merchant Resource Center, click the link to "Merchant Resources" at the bottom of your Portal dashboard: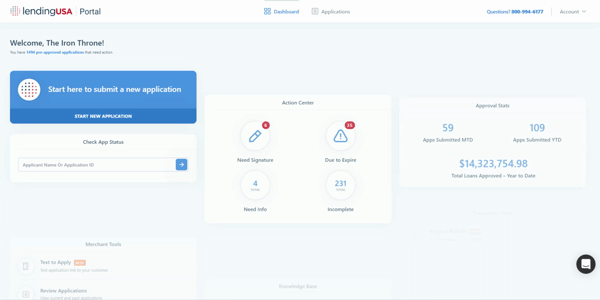 Videos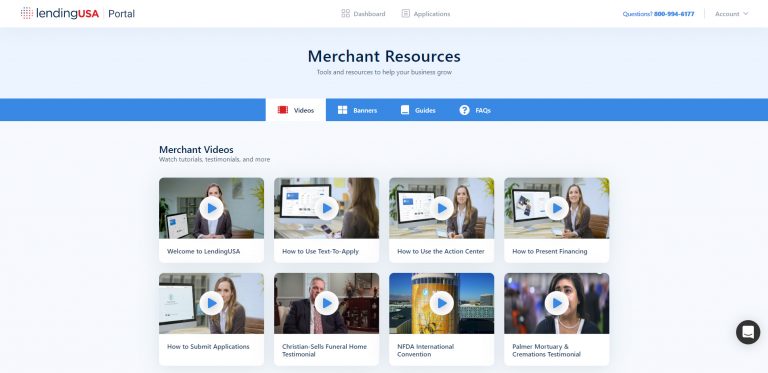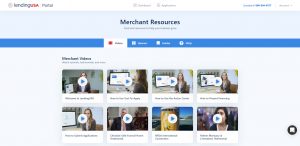 Whether you're looking for training resources on how you can best utilize LendingUSA or testimonial videos, you can find it here! Let us walk you through everything, from navigating your account to presenting financing to your customer base. Plus, learn how others have experienced success with LendingUSA!
Banners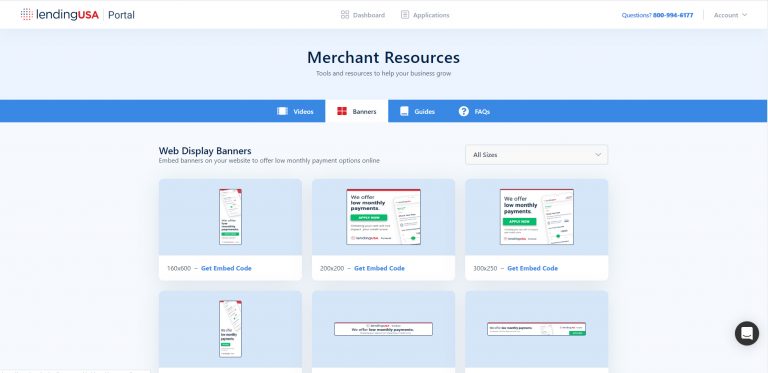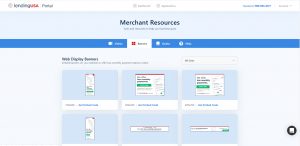 Want to close more sales with loan applications through your website? We've made it easy with web display banners you can easily embed. Simply select which size you'd like, and click "Get Embed Code." With this easy move, you can move any visitor on your website to apply for a loan with minimal effort.
Guides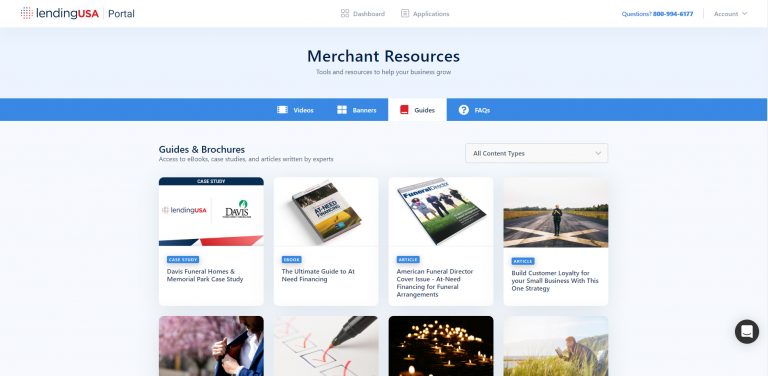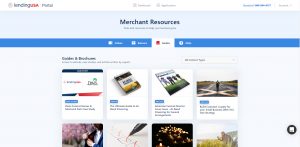 Wondering what's going on in your industry, or need some more tips on how you can use LendingUSA? Head to our guides section for comprehensive eBooks, blog articles, and case studies that can guide you through.  Check back here regularly for new educational content—designed just for you!
FAQs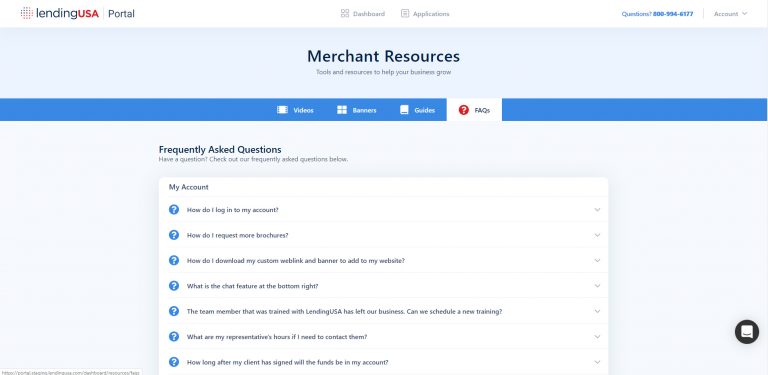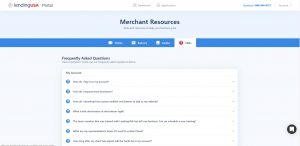 Have a question? You can likely find the answer right here on our FAQs page. And, if you don't see your question answered here, know that you can always reach out to your designated Relationship Manager for further assistance.