Instant ID Verification: How it Works
We are excited to announce the launch of Instant ID Verification. This new ID verification feature is designed to streamline the entire loan application process, making it easier for you and your staff while also helping to improve the time to fund your business.
Our new ID verification tool goes above and beyond to ensure enhanced security for every applicant. Not only does the automation improve the borrower experience, it also accelerates the validation process, while staying compliant with KYC.
This new product feature is one of many to come in the months ahead, as we continue to innovate and are hard at work to provide our merchants with the best point-of-sale financing solution.
Here's how it works:
Step 1: Select an offer
After your customer is pre-approved for a loan, they will be prompted to select one of the available offers.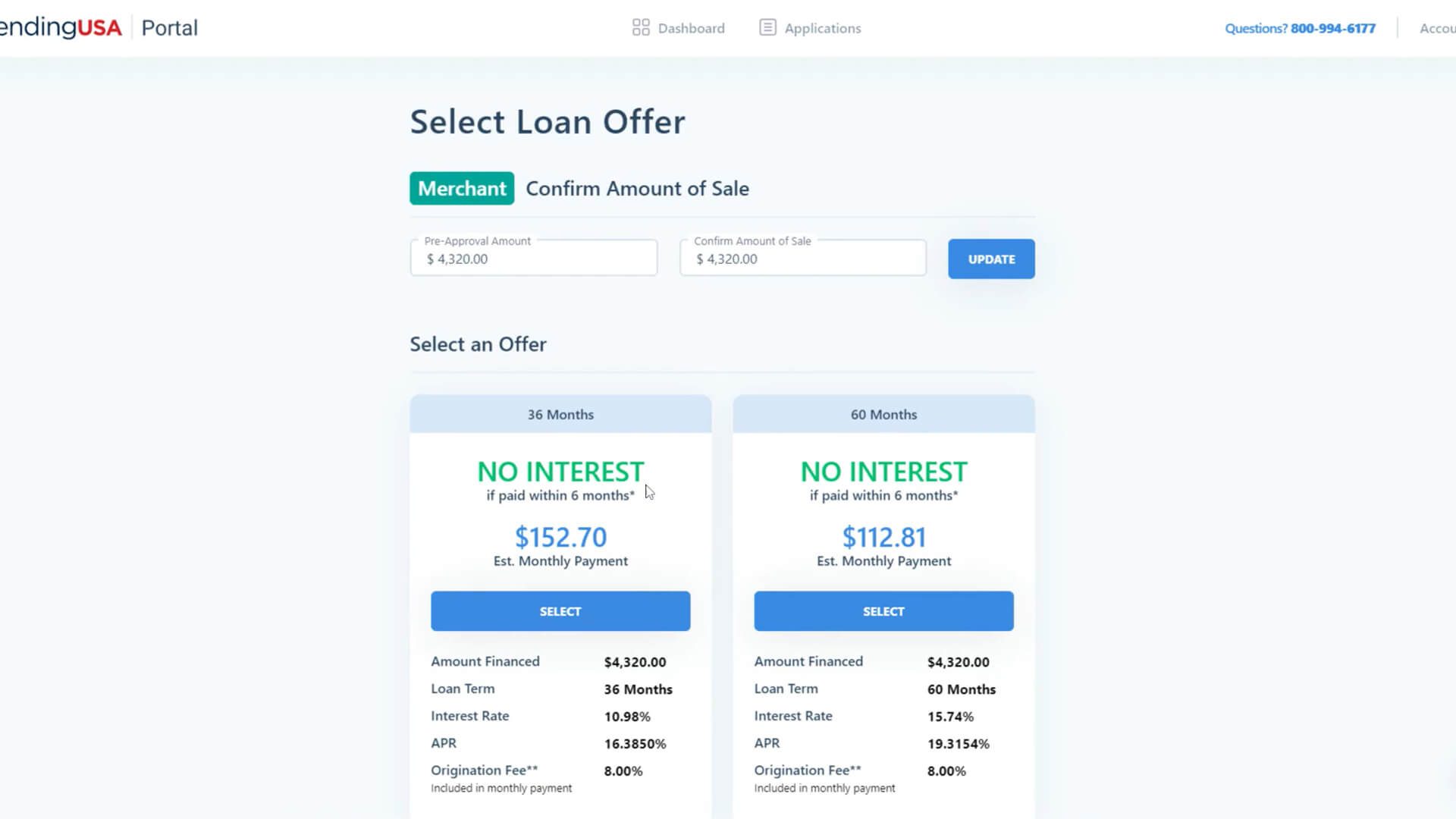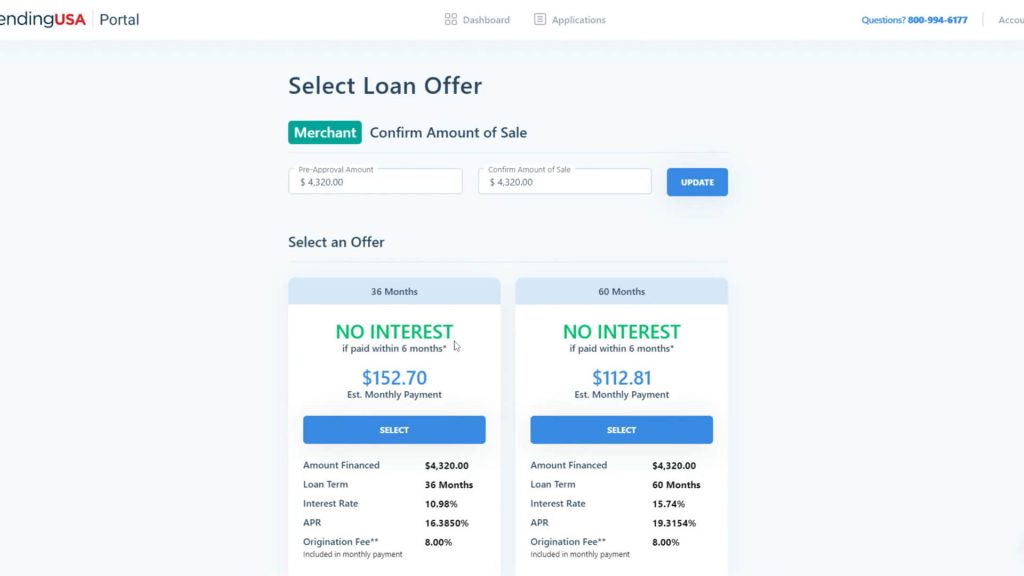 Step 2: Text the borrower
Once an offer has been selected, you will be prompted to request ID verification from the borrower. With a simple click of a button, the borrower will receive a text message with a link to verify their identity.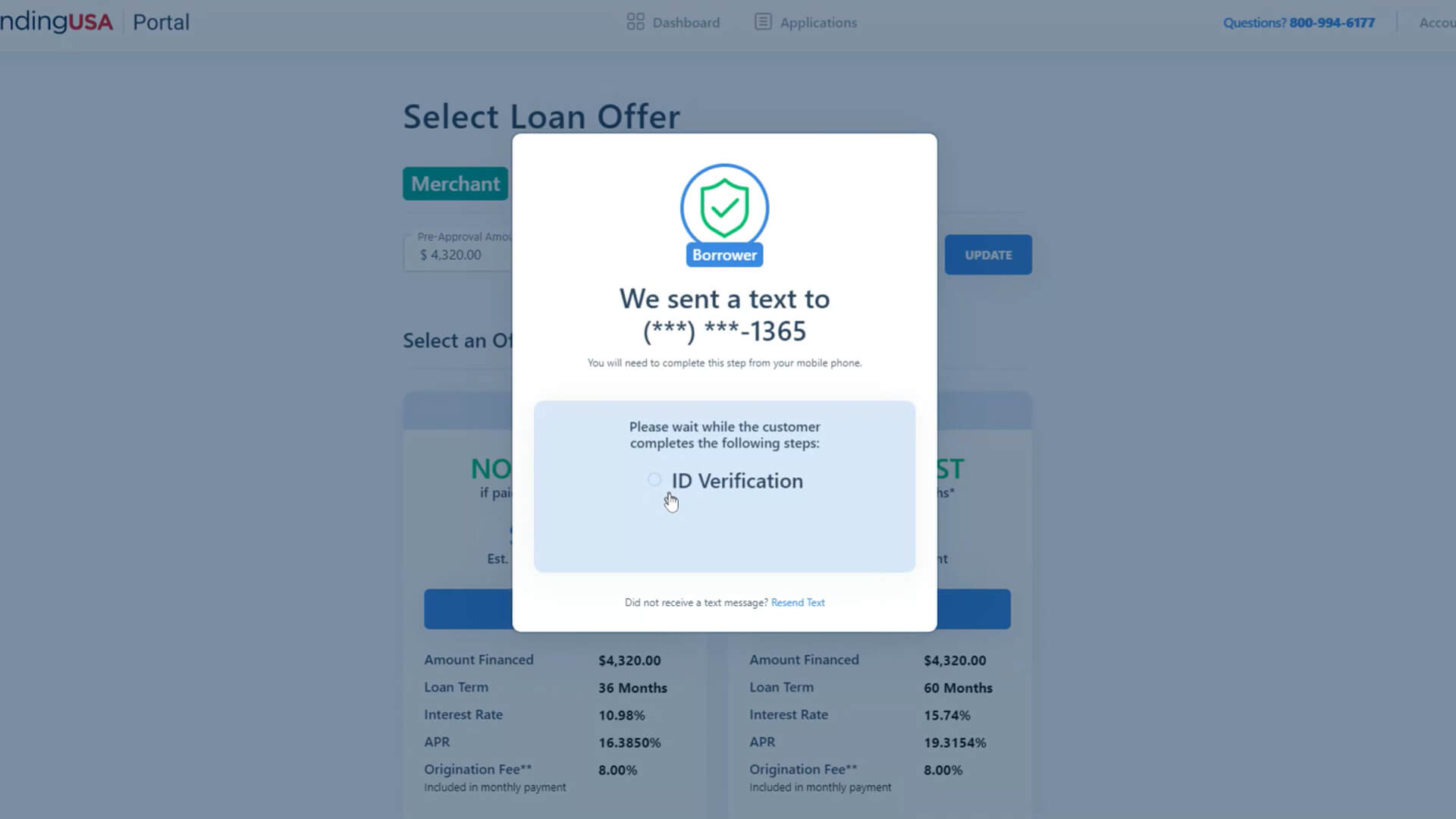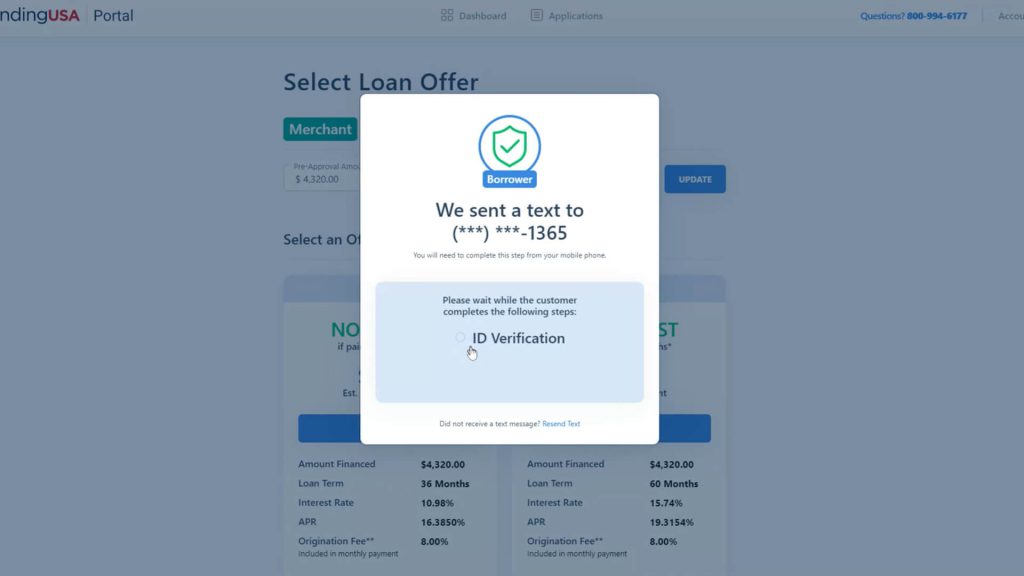 Step 3: Borrower uploads photos
Upon receipt of the text message, the borrower will be directed to take three photos:
Government-issued ID front
Government-issued ID back
Selfie of borrower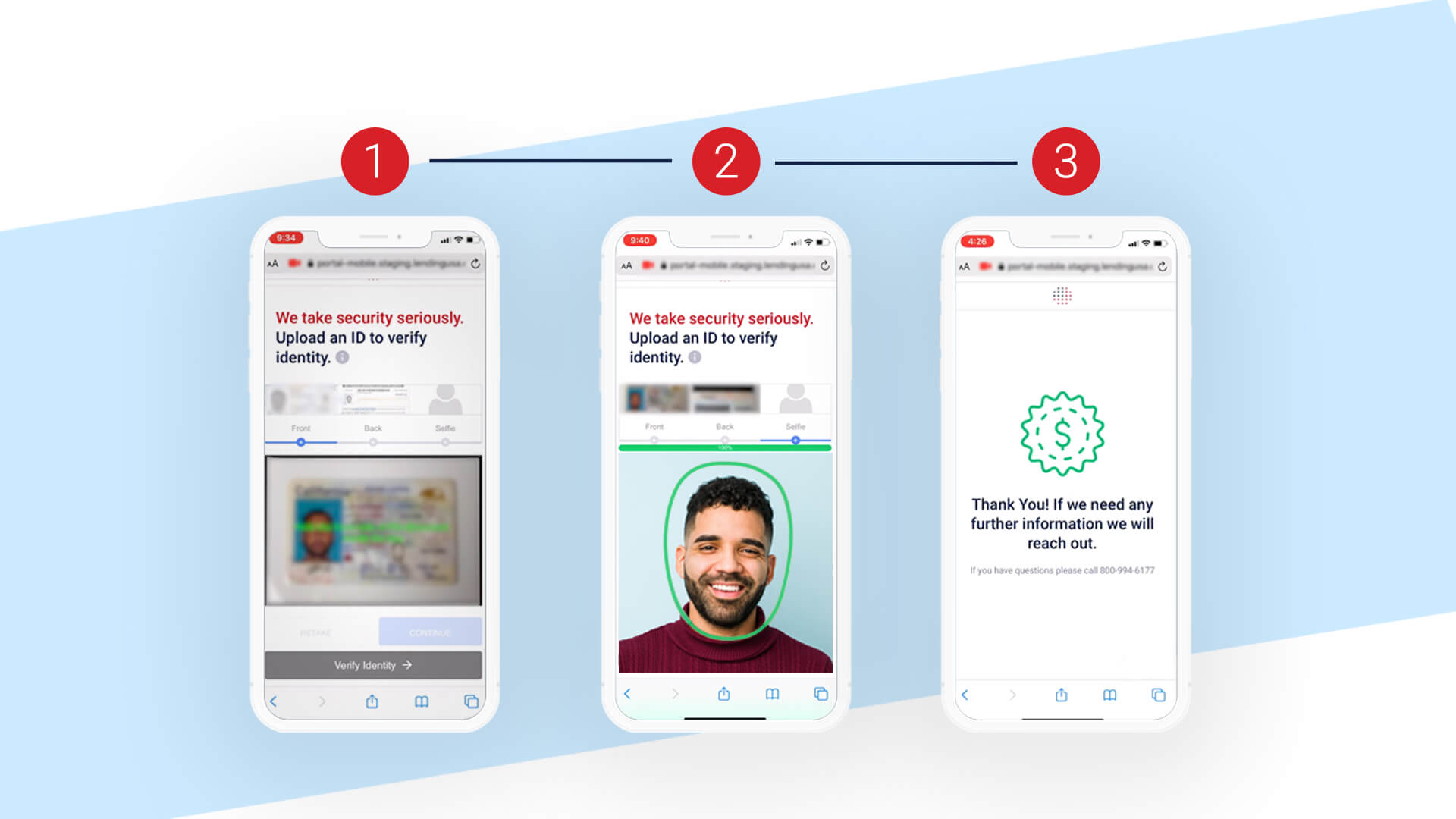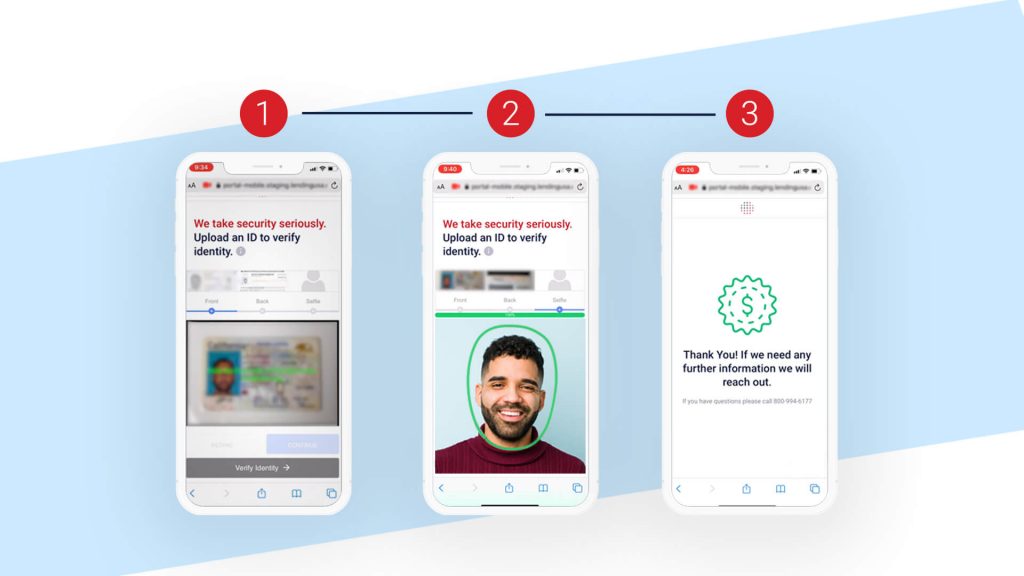 Step 4: Instant verification
As soon as the borrower submits their photos, LendingUSA verifies the borrower's identity automatically in under 30 seconds. Upon confirmation, the borrower is notified and the merchant portal is updated immediately.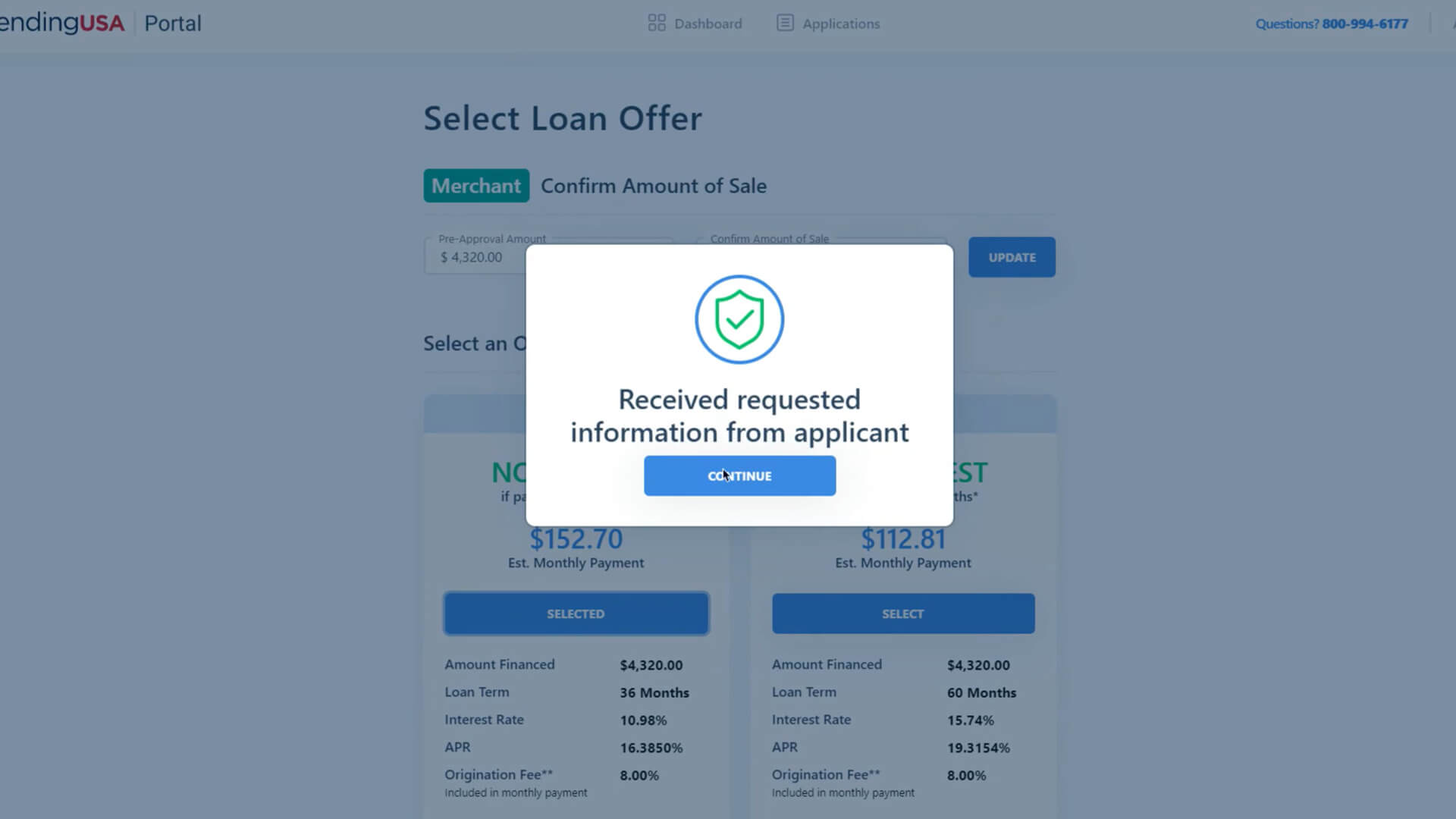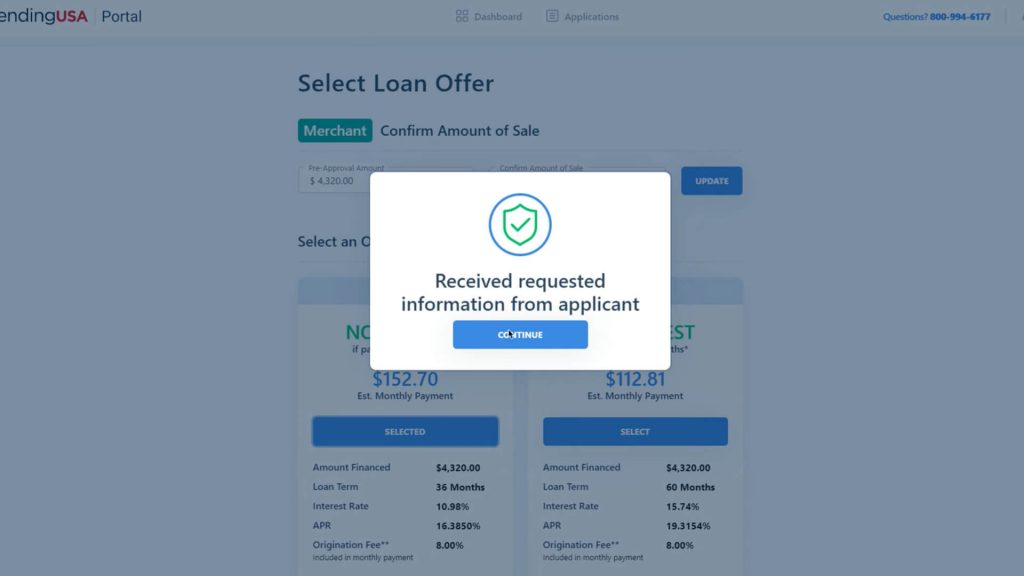 Merchants can always check the ID verification status or send a text to the borrower from the application profile within their merchant portal.
With this new, simplified process, merchants will save time, no longer needing to capture IDs themselves. Instead, all merchants need to do is click one button to send the text message. Additionally, the added step of submitting a selfie and a government-issued ID increases your protection from fraud. This ultimately leads to more accurate approvals and a faster funding time for your business.
Watch the video below to see the Instant ID Verification in action: