Congratulations!
You've decided to offer an additional payment option for your customers and chose LendingUSA as your point-of-sale financing solution. Making this choice is a great step, but now that you offer it, it's important to know how to use it successfully.
How do you best leverage the opportunity to grow revenue and benefit customers? And how can you predict just how much success you'll attain with point-of-sale financing? The answer to both questions is to create a clear plan for success.
Set yourself up for success with LendingUSA with these four steps:
1. Educate your staff on the benefits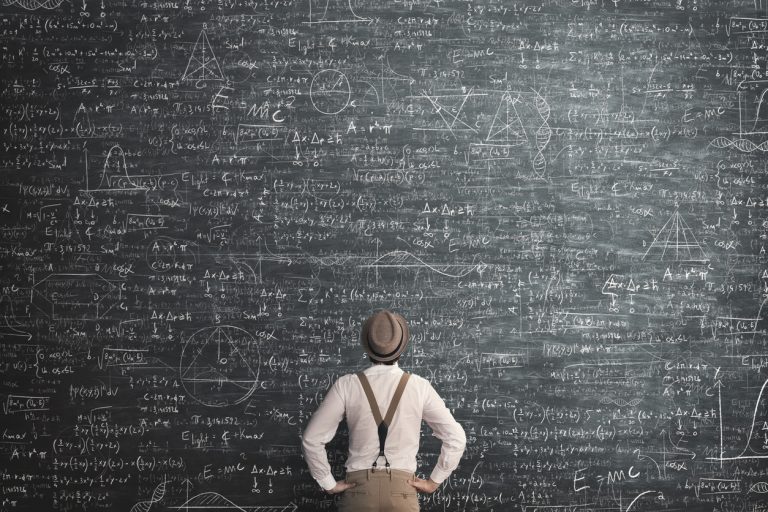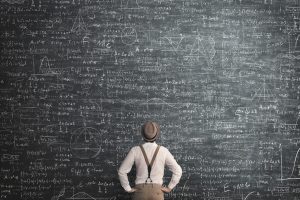 Give your staff solid reasons to confidently offer point-of-sale financing to every customer or patient. You may be clear on why you chose to offer this financing solution, but make sure each of your employees also is up to speed.
Here's what employees need to know about why point-of-sale financing is good for your business:
Consumers want options and flexibility. Point-of-sale financing gives them more ways to pay for what they want, where and when they want it.
Loans of $1,000 to $35,000 mean borrowers have more purchasing power —they can afford more of the services or goods you offer.
Better cash flow and revenue cycle management — reduces the hassles associated with invoicing & billing, collections and delayed payments.
A simple online process with pre-approvals in seconds and direct payment to your business within days of final approval.
Six-month promotional financing plans for customers and patients at no extra cost to your business.
This funeral home testimonial from Christian-Sells Funeral Home helps explain the importance of at-need financing as a payment option. For doctors and practice managers, this medical practice testimonial from Vennemeyer Plastic Surgery covers some of the main benefits of our platform.
2. Communicate the option to your customers
Customer communication involves two key pieces. The first is to tell each of your customers or patients that financing is available as a payment option. People have many reasons for the payment choices they make, and you never know who may want to take advantage of a monthly payment plan. Don't make any assumptions on who may or may not be interested.
The second piece of customer communication is around highlighting the potential benefits of financing. An installment loan via our financing program may make a lot of sense for many of your clients and patients. You can help them make an informed choice by pointing out some of the reasons why:
Financial flexibility. With financing, customers may be able to afford what they want even when the item, service or procedure is more than they may have budgeted for. This creates more opportunities for patients and customers to pay for more expensive or additional services and procedures.
More immediate timing. Customers don't have to wait for the perfect "budget timing" for what they want or need because the funds are not in their checking account. Promotional financing can create further financial timing opportunities.
A simple, online application process. Customers receive a pre-approval decision in just moments. They can be approved for amounts ranging from $1,000 to $35,000 and the funds are paid directly to your business.
Installment loans can be more budget-friendly than using credit cards for payment. Monthly payments are fixed — both amount and interest rate —and there is a specified pay-off date, so an installment loan is easier to plan for within your customer's budget.
Installment loans can weigh less heavily upon credit scores than revolving debt from a credit card. As explained by Investopedia, installment loans are not factored into a consumer's credit utilization ratio.
3. Take advantage of LendingUSA's personalized support
Support from your Relationship Manager and the resources LendingUSA provides are there for the sole purpose of helping you achieve what you want for your business. We're here to help you create and maintain the best plan to achieve revenue growth and enhanced customer satisfaction. Consider your Relationship Manager as your personal point of contact who's there to help you succeed with us.
You can reach out directly to your LendingUSA Relationship Manager with any questions or needs. Responsiveness and industry-specific knowledge are just a few of the ways our Relationship Managers support their merchants with personalized service. Our funeral industry Relationship Managers, for example, have over 35 years combined funeral industry experience, with each having worked for a funeral home or cemetery for at least 10 years.
Remember:
We're here to help!
4. Use all of the merchant resources you have available
Our merchant portal provides easy access to things like a customer's application status, any important action items, and your overall loan stats. You can also order brochures for your point-of-sale and download financing banners for your website.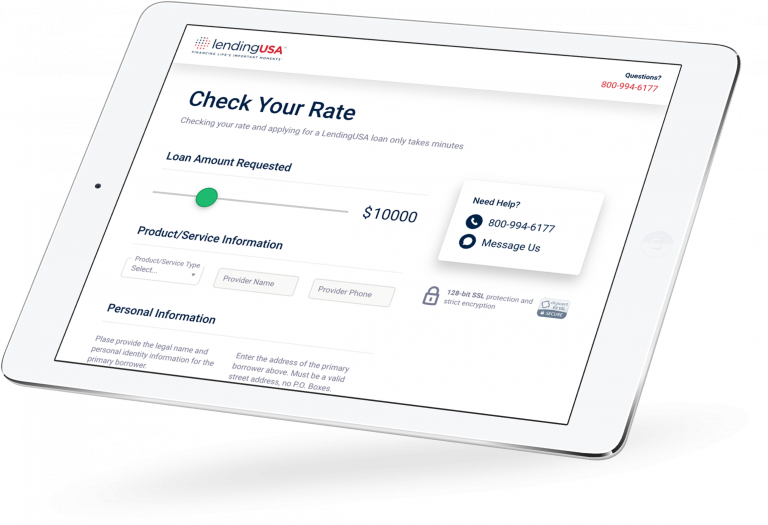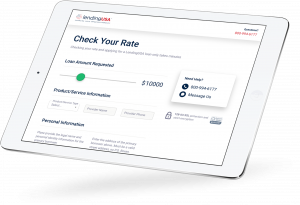 You can also find helpful insights on many aspects of your business at the LendingUSA blog. It's full of tips on a variety of topics, including how to speak to customers about costs and financing. Here are a few we recommend:
Ultimately, success after enrolling with LendingUSA requires ongoing effort and collaboration. You and your staff are the experts when it comes to your business and your customers. Our relationship managers are financing experts, equipped with industry insights. The combination makes for a strong team and a winning approach to successful point-of-sale financing.